A collaboration between the American Medical Association, Mayo Clinic and Stanford Medicine.
In a first of its kind collaboration, the American Medical Association, the Mayo Clinic and Stanford Medicine have worked together to not only host this inaugural conference, but more importantly, to inspire organizations everywhere to seek ways to bring back the joy in medicine for all our physicians.  
I will also be in attendance to present my accepted abstract (attached below).
The conference is taking place at the most gorgeous Palace Hotel in San Francisco.

I am quite looking forward to attending this inaugural American Conference on Physician Health.
I will be blogging as well as tweeting updates from the conference - so be sure to check back!
Conference is a complete sold out.
"While we expected this conference would be of special interest, we did not anticipate the overwhelming response we have received" - as per an email sent by the organizers.
This tremendous news as the conference is aiming to "provide an engaging forum to share innovative methods and discuss tangible strategies and tools so that structuring organizations (i.e., hospitals, health systems, practices, clinics) contribute to, rather than detract from, physician wellness. 
The conference will also showcase research into the infrastructure of the health care system and highlight what organizations can do to help combat burnout and promote wellness."
The Stanford Medicine model for physician wellness is the organizing framework for this conference.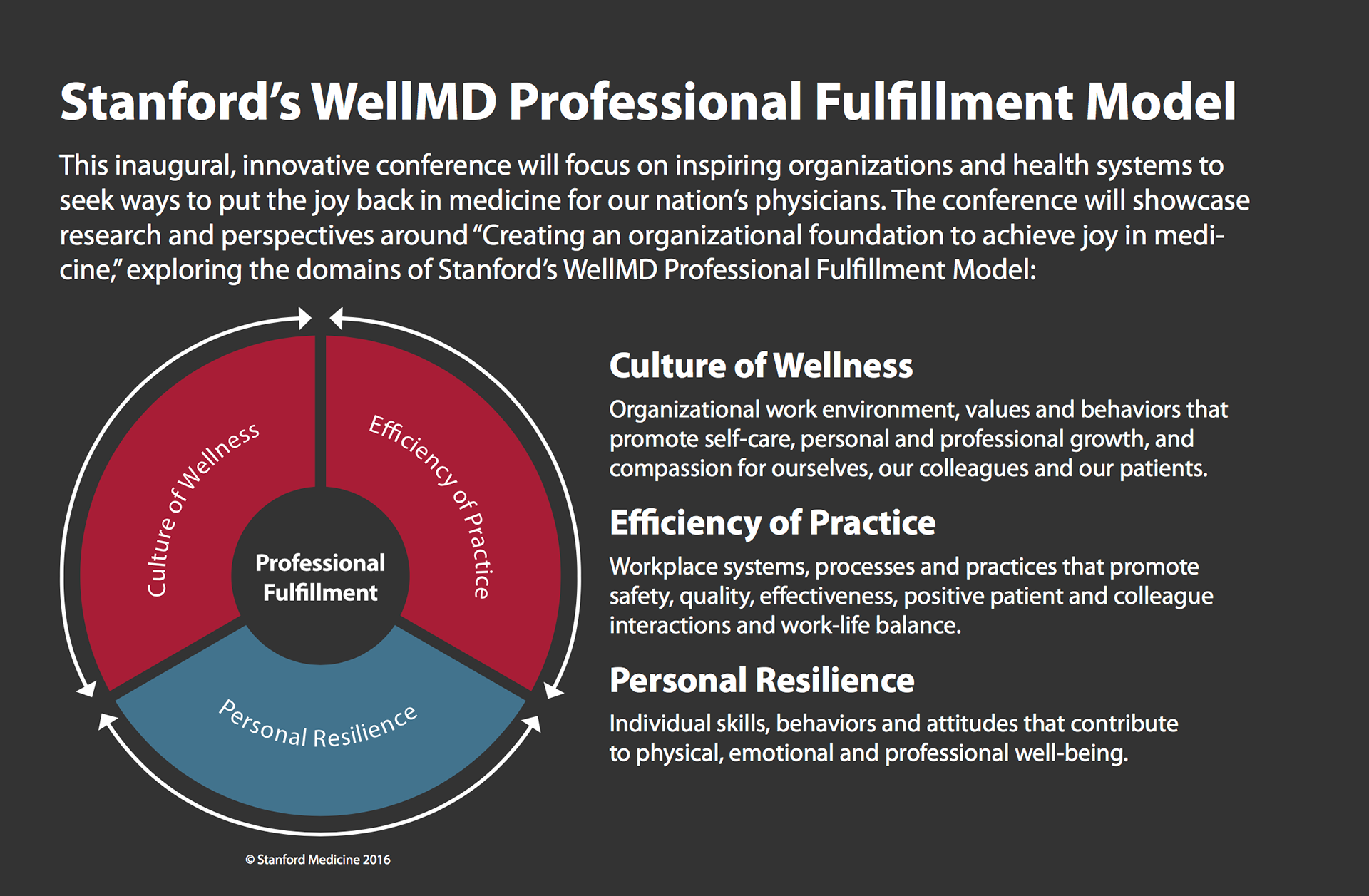 The focus of both the model and the conference is on physician professional fulfillment, defined as:

• happiness or meaningfulness
The model identifies three domains that need to be addressed to
achieve fulfillment
, a much higher goal than just reducing physician burnout. 
More soon - directly from the conference floor!
In the meantime, check out the video I have put together introducing role of behavioural insights in helping improve health professions health & wellbeing.