Lifelong Learning By Design
A New Vision For Continuing Education, Professional Improvement and Leadership Development of Health Care Professions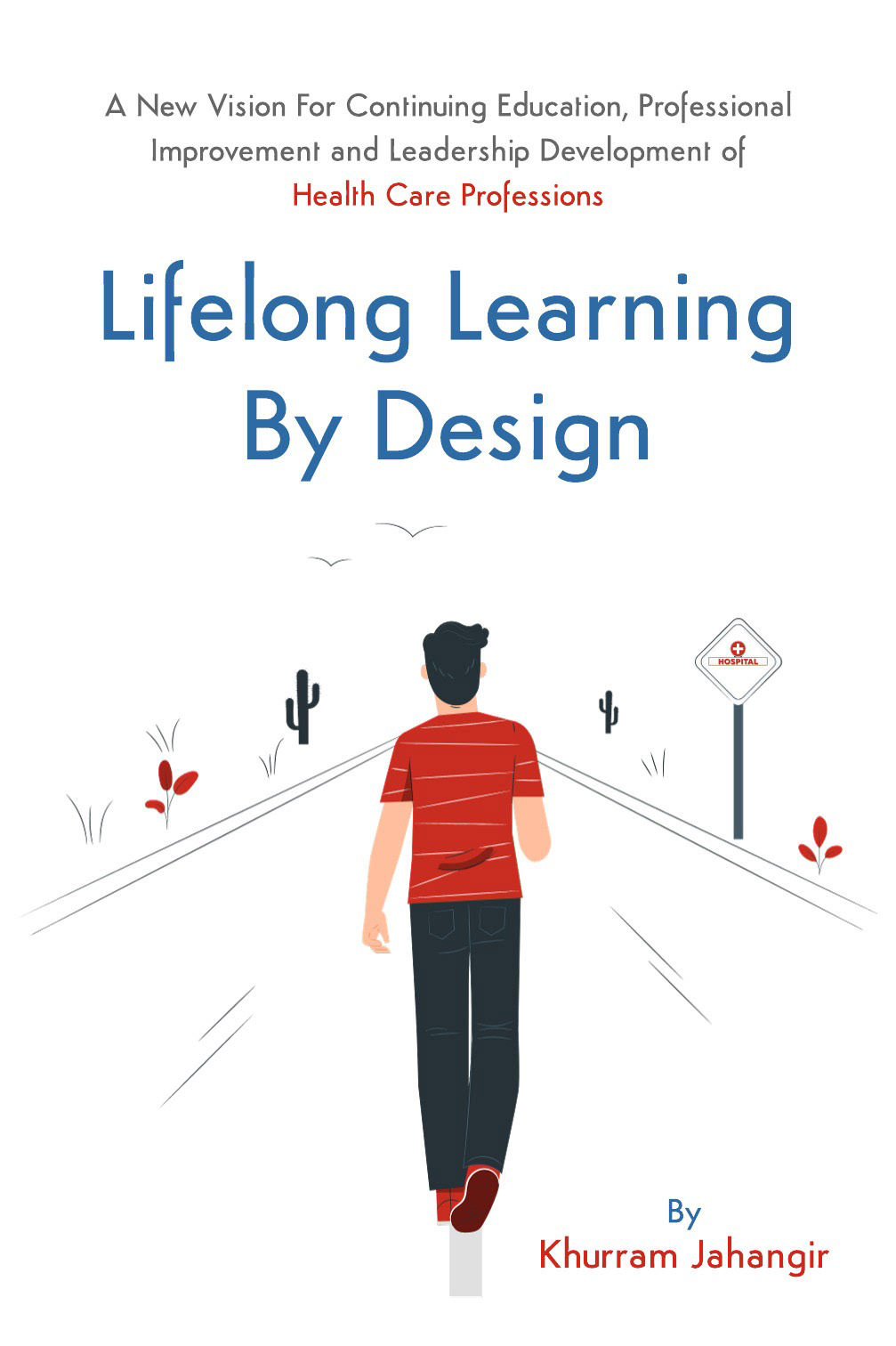 Book available on Amazon and other online bookstores as well.
Are you (or do you want to be) a health system or medical education leader or administrator? 
Are you tired of "more of the same"? 
Are you desperately looking for ways to break the status quo? 
Are you interested in real and meaningful ways to evolve existing models of learning, improvement and development in healthcare and medical education systems—to one that is aligned with quality, patient safety and personal / professional fulfillment?

If the answer is yes — then this book is for you!
A Note From From The Author — Khurram Jahangir
The content of this book is derived from my own experience of conceptualizing, as well as successfully realizing the new model of lifelong learning presented in this book as the Founding Associate Dean Lifelong Learning, Faculty of Medicine & Dentistry, University of Alberta, Canada.
While the traditional approach to education may continue to underpin the initial and basic learning needs within the health care professions, it must be supplemented to keep pace with the need for competency, quality, practice & systems-based lifelong learning.
I present to you a revolutionary & transformative framework of health professions lifelong learning—inspiring & implementing change—for right care, patient safety.
"change is the only constant in life"
— Heraclitus

Book available on Amazon and other online bookstores as well.